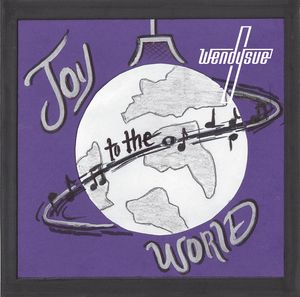 Everyday Christian
Wendysue
Original songs of everyday life; Full band instrumentation; Contemporary style with touches of blues, rock, pop and country.
Read more…
0:00/3:28

0:00/4:17

0:00/2:34

0:00/5:15

0:00/3:43

0:00/4:09

0:00/3:17

0:00/5:55

0:00/3:12

0:00/4:27

0:00/3:32
Wendysue's haunting, beautiful prayer-like piano/string ballad. Inspired by broken people who need saving by the Giver of Life.
Read more…
Add my music to your playlists and find me at these other sites.  Click the buttons below!
A mix of favorite praise songs in a contemporary style and Wendysue's newest originals - plus a bonus track of a recent national anthem live from Miller Park!
Read more…
0:00/3:24

0:00/3:15

0:00/4:38

0:00/3:52

0:00/4:22

0:00/1:43

0:00/4:34

0:00/5:44

0:00/4:30
Favorite Hymns
Wendysue Fluegge
Digital option only Download
For the lover of traditional hymns, this collection of the great hymns of faith contains very simple piano arrangements combined with Wendysue's pure soaring vocals.
Read more…
0:00/4:17

0:00/4:22

0:00/4:44

0:00/4:41

0:00/5:46

0:00/5:26

0:00/4:15

0:00/3:47

0:00/4:12

0:00/3:59

0:00/4:09

0:00/4:32